$11.99
◆ Practical design ◆ Thanks to its enormous capacity, the 12 compartment folder is an indispensable helper in your everyday office life, at home, in the office, at school or while traveling. In addition, a label is supplied for each subject so that your documents can be found even faster
◆ Flexible lock button ◆ There is a practical flexible lock button in the folder. You don't lose the documents, files and letters
◆ Perfect quality ◆ The compartment folder with pull-out compartments is made of high-quality and particularly robust polypropylene (PP) and polyester material. The project folder is water-repellent, expandable and durable
◆ Saves space ◆ The organization folder creates space on your desk. The document folder is ideal for organizing important documents and holds approx. 1500 sheets
◆ Don't worry ◆ LOETAD is committed to quality products and first-class service. If you are not satisfied with our product or service, please contact us for a solution or complaint
Description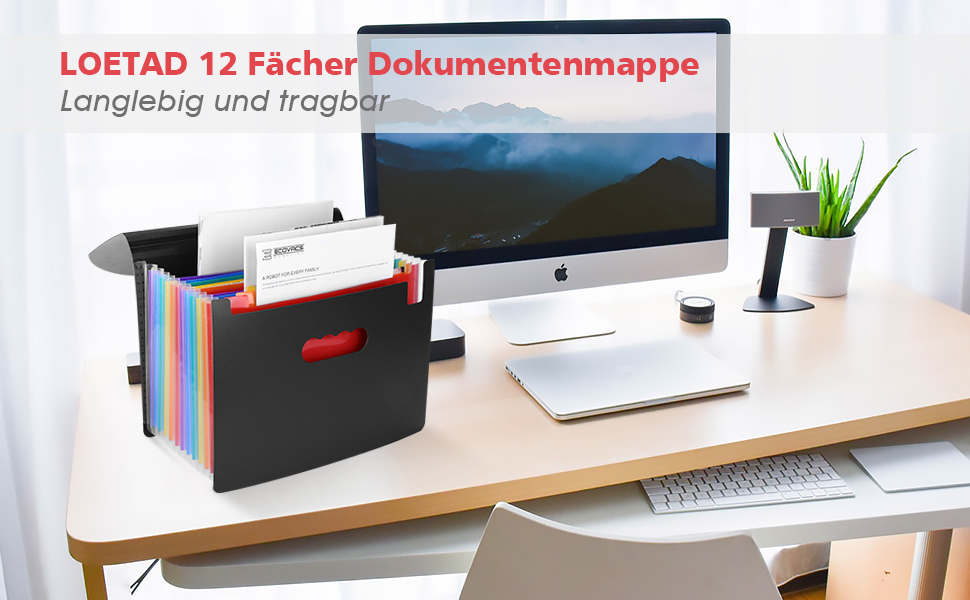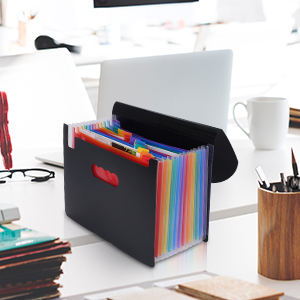 LOETAD document folder
The ultimate solution for file measurement!
Multi-purpose folder with 12 pockets can organize and summarize your business documents, school papers, receipts, invoices, vouchers, tickets, large files, ideal for home, office, school files.
What do you get from LOETAD folder folder folder?
12 compartments document folder
A4 format compatible
Innovative multi-colored design for fashion
Label tap for easy access
Environmentally friendly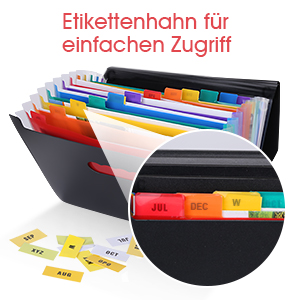 Novel design
Decorative rainbow design can easily files in the order of the data and easily summarized, makes your work efficiency. Ergonomic, fashionable and practical design is easy to implement, all files are organized in minutes.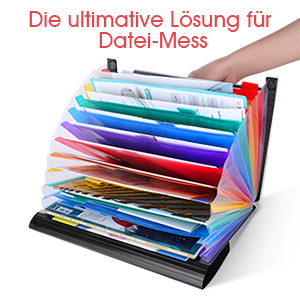 Great capacity
The LOETAD document folder has 12 individual compartments. It keeps the papers of each section separate and organized. The expandable A4 Letter file can hold approximately 1500 sheets.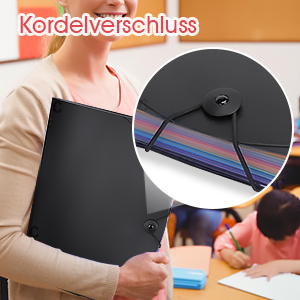 Secure flap and cord closure
The full-surface, flexible flap and the cord closure provide additional security. To access stored items, simply flip the flap back. When you're done, bring the flap back up and over the top of the folder, and secure it with the drawstring.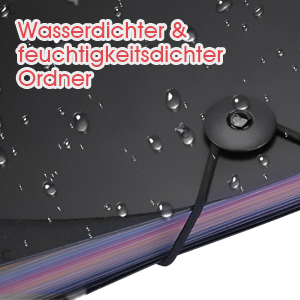 High quality waterproof quality
LOETAD compartment folder made of 700D polypropylene (PP) material (non-toxic and non-radioactive), waterproof and durable, acid-free, offers safe long-term storage.