$13.99
【Portátil y Pequeño】: Se adapta perfectamente a su bolsa
【Multi-Función】: Más utilizado como un tripode movil inteligentes, compatible perfectamente con GoPro, Cámara Digital, etc.
【Multiuso】: Patas flexibles se aferran firmemente a la roca, árboles, bicicleta, etc. 360 ° de ángulo de las piernas giratorios y plegables que significa que puede ser un libro y el soporte del iPad también.
【Dando más Libertad】: Hay un control remoto bluetooth para conexión iOS y Android liberando sus manos, la fotografía se hace más fácil y más interesante.
【De Alta Calidad】: Diseño compacto, fuerte, estable y fácil de transportar. La cutícula de esponja proporciona un fuerte agarre y no es fácil de romper.
Description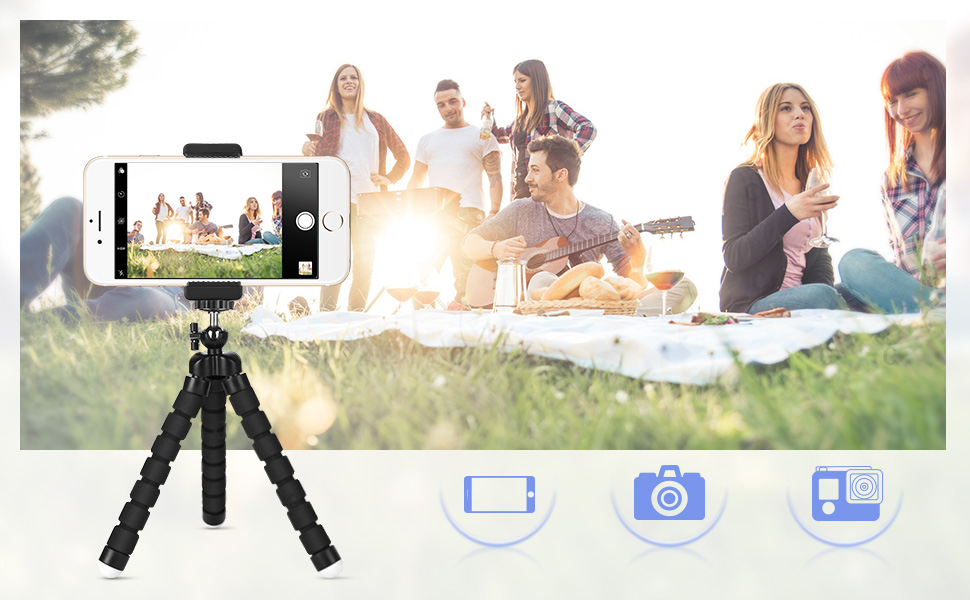 LOETAD Mini Flexible Tripod with Bluetooth Remote Control provides one of the best travel accessories for your life, very convenient.
This phone tripod allows you to take great photos or videos while traveling or going out. Also, for landscapes, you can record all the moments you want to memorize.
Package includes:
1 * Tripod
1 * Mobile Phone Adapter
1 * GoPro adapter
1 * Bluetooth Remote
1 * Bag
1 * Manual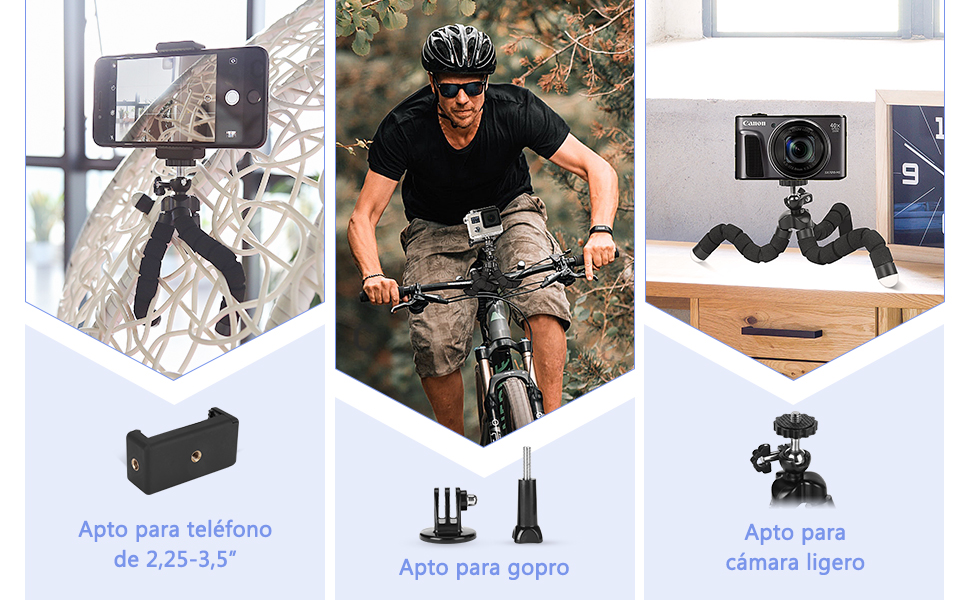 Characteristics:
The phone tripod works as a connector on top of this flexible tripod to securely hold the phone anywhere while recording videos or taking photos or selfies.
Use the Bluetooth wireless remote control to take photos and videos is very easy to use without having to touch your phone.
Flexible legs allow you to shoot from any angle, it also allows you to customize a specific experience for your environment.
The universal phone holder connects in landscape or portrait mode and can hold phones with a width between 2.2 inches and 3.1 inches.
It works well with digital cameras, smartphones, iPhone, Android, iOS, Gopro, etc.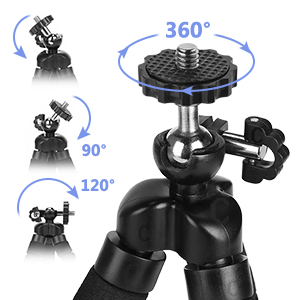 Flexible Tripod 360 ° Rotation:
With a 360 degree rotation ball on the head, you can change the angle to what you want to get the perfect view. And the high-density material that makes up the phone's tripod mount ensures durability and durability. And surrounded by soft foam material to improve slip resistance, ensuring the stand doesn't slide easily when in use.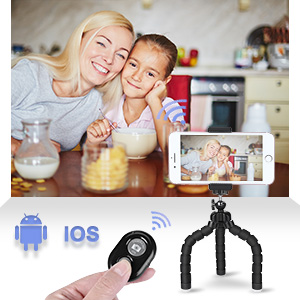 Simple & Portable Use to Carry:
Just turn on the phone and pair it with the Bluetooth key, so you can take photos immediately.
The size is mini in folded and the weight is light. It will not take up much space, you can take it wherever you want.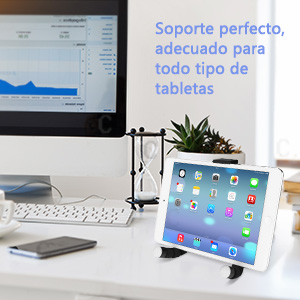 High Quality Material:
Made of sponge and plastic, light, but strong. The sponge cuticle provides a strong grip and is not easy to break. Super flexible that allow you to rotate or fold in different shapes for the most desired angle. Like tree branches, rocks, boats, lampposts and bicycles etc.