$19.99
√ Best Honeycomb Design: The top of the honeycomb is smoother, the large honeycomb hole design, the cat litter can easily leak.
√ Waterproof: The bottom is waterproof fabric with good waterproof performance, and it is also anti-slip.
√ Material: EVA environmental protection material, no smell, the more safe use of pet.
√ Deodorant: Dry deodorant has been placed inside to prevent eva material from coming out with pungent odor.
√ Foldable: The foldable design well controls space, transportation and is also easy to carry.
Description

Our new cat litter mats are larger in size and can hold two litter boxes at the same time. The large size reduces the risk of falling cat litter.
Two-way folding is more convenient to carry, even if you go out, it will not leave your cat in a messy environment, so that your pet is as comfortable as at home.
3 steps to get rid of trouble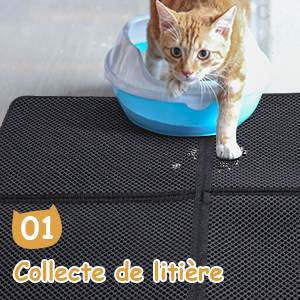 01 Litter collection
A few days after the cat litter mat was put in place, the litter provided by the cat was collected on the cat litter mat.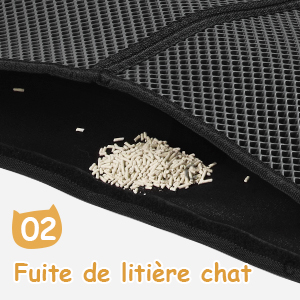 02 Cat litter leak
Open the litter mat and you can see the kitty litter falling onto the bottom non-slip fabric.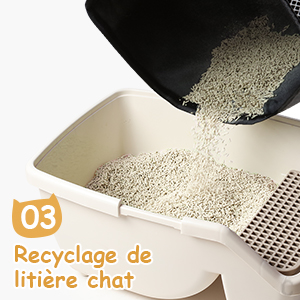 03 Cat litter recycling
The cat litter collected in the bottom layer is again poured into the litter box and can be recycled.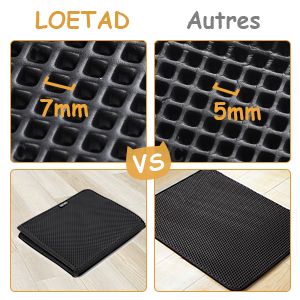 Large hole and 4-fold
The hole distance of our cat litter mat is greatly increased, making it easier to escape large cat litter boxes.
Product Description
Size: 80 x 65 x 5cm
Hole distance: 7mm
Material: Eco-friendly EVA material
Waterproof: The bottom is made of waterproof and non-slip fabric.